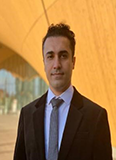 Ali khosravi, University of Southern Denmark, Denmark


Brief introduction: Currently, I am an Associate Professor at University of Southern Denmark (SDU), Department of Mechanical and Electrical Engineering. I received my Ph.D. degree in Energy and Sustainability from the Federal University of Minas Gerais (UFMG), Brazil. Before joining SDU, I worked as a Postdoctoral researcher at Aalto University, where I focused on building system-level solutions for Finland's current sustainable energy transition (2018-2022). My areas of interest include energy and sustainability, energy planning, renewable energy systems, energy storage, artificial intelligence (AI), and thermodynamics. My expertise is integrating artificial intelligence in energy engineering to develop carbon-neutral and cost-effective energy systems. I have been listed in the Stanford University World's Top 2% of scientists in the field of energy, 2021 and 2022.

Speech Title: The Green Energy Revolution: Insights from Power-to-X and Green Hydrogen Research

Abstract: In this presentation, we will explore the transformative potential of green hydrogen, power-to-X, and sector coupling in the context of carbon-neutral energy and industrial systems. Drawing from recent research findings, we will delve into the thermodynamics and economics of off-grid photovoltaic hydrogen production, the role of artificial intelligence in optimizing the structural design of electrolyzers and fuel cells, and the dynamic modeling of solid oxide electrolysis systems. We will also discuss a real-world case study of a power-to-X project in Denmark. The presentation will highlight both the opportunities these technologies present for a sustainable energy future, as well as the challenges and limitations that must be addressed. The talk aims to provide insights for a range of stakeholders, from policymakers and industry professionals to fellow researchers and investors, on the path forward for these promising technologies.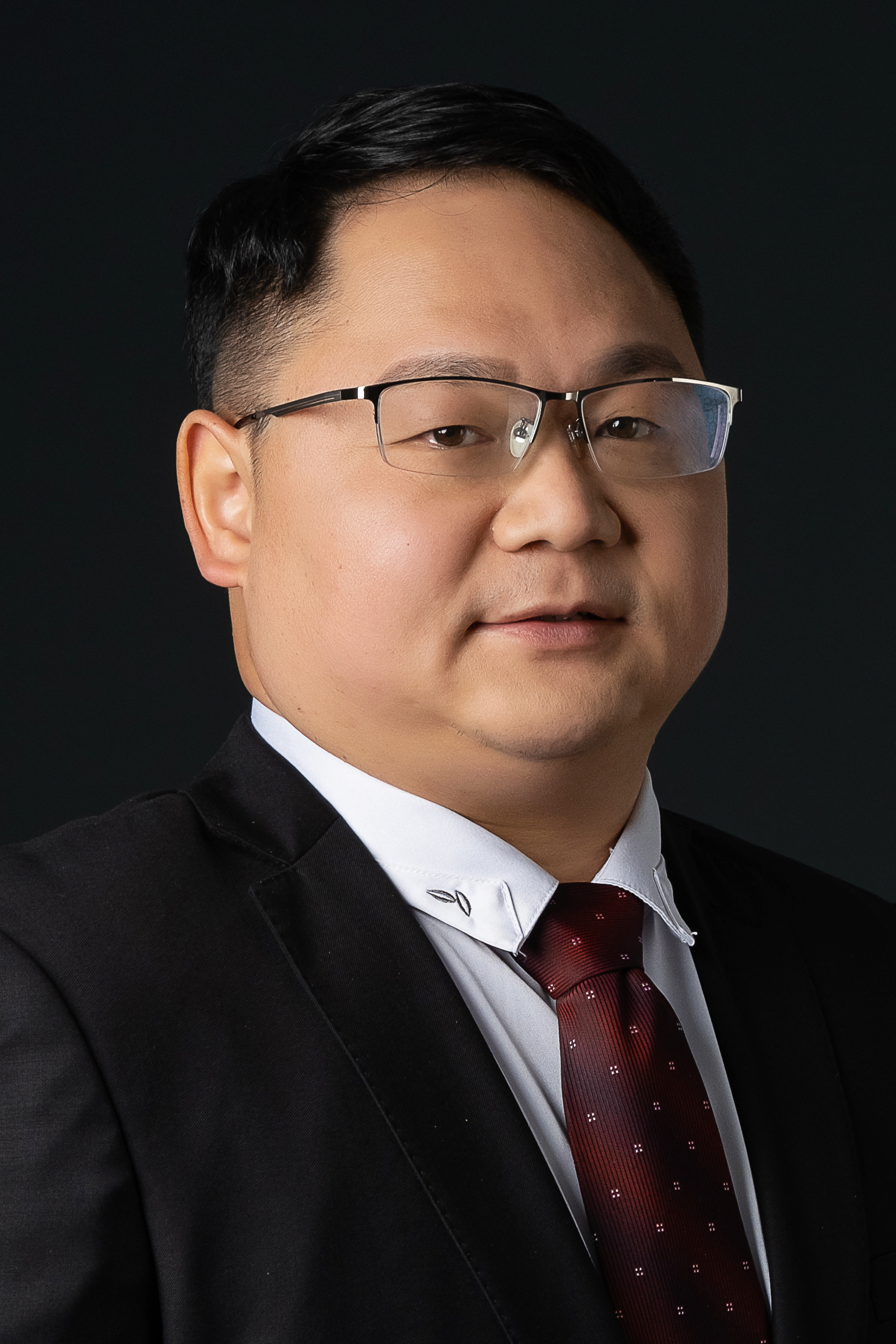 QingFu, Sun Yat-sen University, China


Brief introduction: QingFu is an Associate Professor at Sun Yat-sen University, China. In recent years, he has participated in publishing more than 40 papers, nearly 30 SCI and EI indexed papers, participated in writing one international book published by Intech Publisher, applied for 12 invention patents as the first inventor, 4 have been authorized, and 3 software copyrights have been available.
He is the director of Guangdong Green Power Conversion and Intelligent Control Engineering Technology Research Center; the vice president of Provincial Advanced Power Innovation Technology Research Institute; the first batch of special scholars in the city, the city's high-tech zone science and technology commissioner; the executive director of the provincial power supply society; the editorial board member of the Solar Energy Journal and Solar Energy; the expert of the city's innovation and entrepreneurship development expert pool; the urban "industry think tank". Expert. Second Prize of Provincial Science and Technology Progress.

Speech Title: Research and prospect of flow-like lithium-ion battery energy storage systems

Abstract: TBD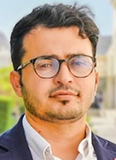 Zafar Said, University of Sharjah, Sharjah, UAE

Brief introduction:
Zafar Said is an Associate Professor at the Department of Sustainable Renewable Energy Engineering at the University of Sharjah. He also works as Adjunct Faculty at the U.S.-Pakistan Center for Advanced Studies in Energy (USPCAS-E) National University of Science and Technology (NUST), Pakistan. He works in the field of Renewable Energy, Solar Energy, Heat Transfer, AI, optimization, Nanofluids, BTMS, NePCM, and nanolubricants. He has published over 230+ papers as per Web of Science, including one in Progress in Energy and Combustion (IF: 35.339), One in Physics Reports (IF: 30.105), One in Advanced Energy Materials (IF: 29.698), One in Nano Energy (IF: 19.069), 6 in Renewable and Sustainable Energy Reviews (IF: 16.799), 2 books, 20 book chapters, 26 conference papers), with about 11700+ citations and an H-index of 63. As per Web of Science, he has 18 Hot Papers, 41 Highly cited Papers, and 42 Top Papers in the cycle 2018-2022. He is also ranked in World's Top 2% Scientists 2019, 2020, and 2021 by Elsevier BV and Stanford University) in the field of Energy. He is also ranked in the top 100 scientists in the United Arab Emirates, as per adscientificindex. He was honored with several prestigious awards, including: First prize in the category of individual researchers and experts in the field of better integration of urban planning, Research and Innovation Award, Ministry of Energy and Infrastructure in UAE, 2023, 2022 Rising Star Science Star award by Research.com, Sharjah Islamic Bank Award for Distinguished Researchers (2017-2018), Faculty Annual Incentive Research Award for 2018-2019, and Faculty Annual Incentive Research Award for University and Community Service 2020-2021. Dr. Zafar serves as the Editorial Board Member for several ISI Journals.

Speech Title: Boosting Thermal Performance: The Integral Role of Nanofluids in Heat Transfer Enhancement

Abstract: This presentation explores the burgeoning field of nanofluids and their transformative potential in enhancing heat transfer processes. Nanofluids, engineered colloidal suspensions of nanoparticles in a base fluid, exhibit unique thermophysical properties that offer opportunities for substantial improvements in heat transfer efficiency. The fundamental principles of nanofluids are discussed, illuminating their distinct properties and the physics that govern their behavior. Parameters such as particle size, shape, and concentration, as well as the choice of base fluid, play a crucial role in influencing these characteristics. Key experimental and computational studies are showcased, demonstrating the efficacy of nanofluids in various heat transfer applications, ranging from industrial heat exchangers to cooling in electronic devices. The unique properties of nanofluids, like enhanced thermal conductivity and increased convective heat transfer coefficients, offer avenues for creating systems with superior thermal performance. The presentation also addresses the challenges and potential solutions in the large-scale production and implementation of nanofluids. Despite their significant promise, nanofluid technology remains an emerging field, and there is an ongoing need for rigorous research and development to fully realize their potential. This comprehensive overview aims to underline the transformative potential of nanofluids in heat transfer enhancement, shedding light on both the opportunities and challenges that lie ahead in this exciting area of research.


Yun Wang, University of California, Irvine, USA
Brief introduction:
Yun Wang received his B.S. and M.S. degrees in Mechanics and Engineering Science from Peking University in 1998 and 2001, respectively. He went to the Pennsylvania State University where he earned his Ph.D degree in Mechanical Engineering in 2006. Dr. Wang has produced over 100 publications in PEM fuel cell, Li-air battery, and other energy systems. Several of his seminal works are highly cited in major energy/power journals. Dr. Wang served as Track chair/co-chair, session chair/co-chair, conference chair and committee member for many international conferences on power and energy. Dr. Wang received 2018 Reviewer of The Year from the Journal of Electrochemical Energy Conversion and Storage. Dr. Wang is currently Professor at the UC Irvine and RSC and ASME fellow.


Speech Title: Fundamentals, Materials, and Machine Learning of Polymer Electrolyte Membrane Fuel Cell Technology

Abstract: Polymer electrolyte membrane (PEM) fuel cells are electrochemical devices that directly convert chemical energy into electricity with an efficiency as high as 65%. They are widely regarded as a promising power source for portable, transportation and stationary applications. In this talk, I will present the status of PEM fuel cell development and discuss multiphysics and data-driven modeling approaches for PEM fuel cell design that are actively developed at the UC Irvine. Some fundamental and material aspects critical to fuel cell development will be discussed. Examples of material design and operational condition using physical models, machine learning, and genetic algorithms (GA) will be presented and explained in detail.
Past Keynote Speakes

Lim Yun Seng


Universiti Tunku Abdul Rahman

Zhenbin Zhang


Shandong University


Li Tian


Shandong University

Hongwei Li

Southwest Petroleum University

Hongnan Li

Dalian University of Technology

Sharifah Rafidah Wan Alwi

Universiti Teknologi Malaysia

Sen Guo
North China Electric Power University

Chuncheng Liu

Northeast Electric Power University


Bo Chen


Wuhan University of Technology


Jordi Arbiol


CSIC and BIST

Advanced Electron Nanoscopy Group